Let them have (cup)cake!
Finished Wolves in Chic Clothing (Carrie Karasyov & Jill Kargman). I read their Right Address last year but this one was way better. I think it is cool that they collaborated and have it turn out so well. I prefer their books to Candace Bushnell's (who I think tries to be Jane Austen), Jennifer Weiner's (who is like an emotional Helen Fielding) and Sophie Kinsella (who is a tad over the top). I think their books are short and sweet and make good fun of New York society. Methinks doth reads too much chick lit. I am going to pursue higher learning, starting with One Hundred Years of Solitude. Hopefully one day I will Les Miserable, Anna Karenina, and Crime & Punishment. Don't think I can get more highbrow than that!
--
My fave magazines are Harper's Bazaar and Vogue. It is fun to see how they each handle their issues. Harper's seems to think less is more and Vogue definitely approaches it with a more is more attitude. Torn between SJP and Demi Moore though. Not a fan of the Lovely perfume. Like the new Givenchy Very Irresistible!! But overall this September issue I have to hand it to Anna Wintour. I even dug all the ads!!
It was ironic that they had an article about all the society women like Aerin Lauder, Amanda Brooks that the aforementioned book made fun of. They coined this word "masstige" which means to bring prestige to the masses. Gee...I feel so privileged.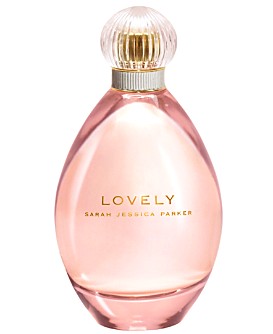 --
Congratulations, Aaron. Things seem to be looking on the up and up, ol' buddy ol' pal. :)
--
Definite caffeine withdrawal. Must coffee!!
--
I am really happy that I finally got my groove back at the gym. I promise to make a more concerted effort to eat better and sleep better. Unbum!
--
Finally went to Billy's Bakery. It is smaller than Magnolia but just as quaint. I prefer their cupcakes to Magnolia's because their cupcakes were sweet but not cloyingly sweet. They were just right. I got a vanilla with vanilla and vanilla with chocolate buttercream. I like the vanilla one better. The staff there were so nice!! The cupcakes there were really fresh too and it was 10pm when I got there!!
--
Trivia of the day: Who is the only singer in Rockstar: INXS who hasn't been in the bottom three yet?
(Yesterday's answer: Pete Sampras)